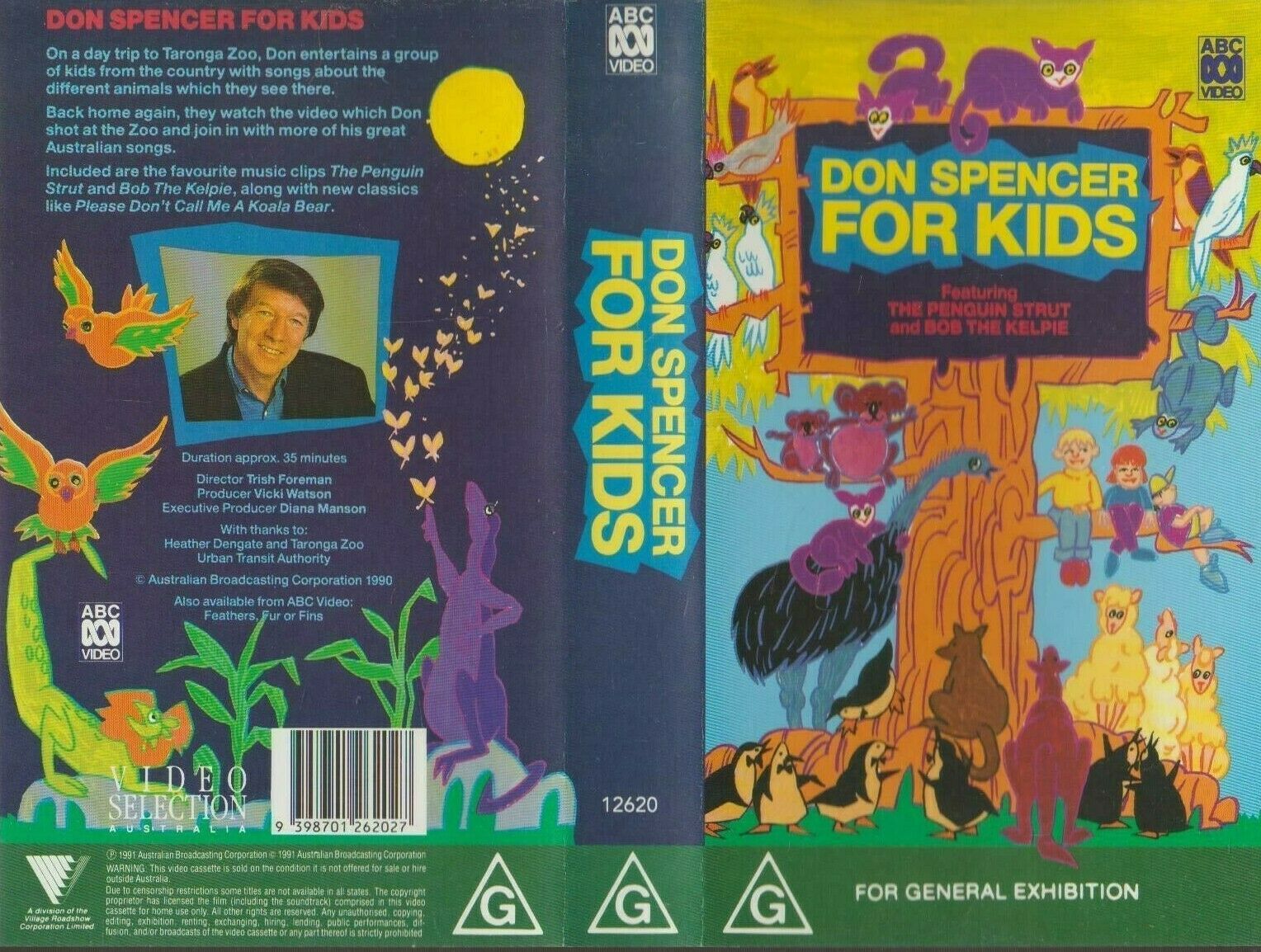 Don Spencer For Kids is a video released on VHS in April 22, 1991 and on DVD in 2009.
Description
VHS version
On a day trip to Taronga Zoo, Don entertains a group of kids from the country with songs about the different animals which they see there.
Back home again, they watch the video which Don shot at the Zoo and join in with more of his great Australian songs.
Included are the favourite music clips The Fairy Penguin Strut and Bob the Kelpie, along with new classics like Please Don't Call Me a Koala Bear.
DVD version
Join Don Spencer and a group of young children as they travel on a ferry on Sydney Harbour to the zoo and sing songs about the animals they see there. Don then entertains the children while watching a video of the days outing, with more classic songs about animals and Australia.
Song List
Trivia
This is the first Don Spencer DVD to use the new 2009 ABC For Kids logo.
This is the first Don Spencer DVD to use the new 2010 ABC Music logo.
A reissue features the 1992-1993 VSA Logo on the back cover
Gallery
Click here to view the gallery.
Video